This workshop was sponsored by the Mid-Atlantic Coastal Resilience Institute (MACRI), Delaware Sea Grant, and the University of Delaware.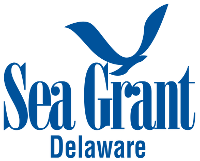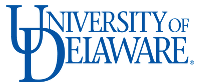 MACRI members include:
NASA's Goddard Space Flight Center
U.S. Fish and Wildlife Service
U.S. Geological Survey
Chincoteague Bay Field Station of the Marine Science Consortium
University of Virginia
University of Maryland
University of Delaware
Virginia Institute of Marine Sciences
The Nature Conservancy
Planning Committee
DEMAC is funded by
Integrating Coastal Flood Research, Modeling and Monitoring to Improve Coastal Resiliency in the Mid-Atlantic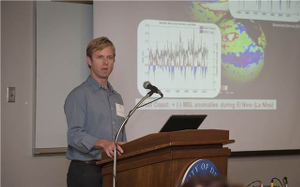 On Wednesday, September 16, 2015, a technical workshop on coastal flooding was held at the University of Delaware, Clayton Hall Conference Center on the Newark campus. This workshop focused on science-based research and the application of data and resources related to modeling and monitoring of coastal flooding in the Mid-Atlantic region. The workshop consisted of both presentations and discussion sessions with a eye toward collaboration. An expected outcome of this workshop is a document summarizing commonalities and geographic coverage overlap among existing efforts and possible directions for collaboration now and into the future.
Workshop Goals:
Improve communication throughout community of coastal flood-related research practitioners
Promote an integrated science approach to use existing assets, networks, environmental sensing platforms, early warning system efforts, etc...
Identify overlap in geographic coverage and major topics of interest of existing and planned projects
Initiate conversation regarding a regional approach to coastal flood-related research and project prioritization
Workshop Program
8:30am
Continental Breakfast and Registration
9:00am
Welcome and Opening Remarks
Mohsen Badiey, Acting Dean, College of Earth, Ocean, & Environment, University of Delaware
Caroline Massey, Assistant Director for Management Operations, NASA Wallops
Dan Leathers, Professor, Department of Geography, University of Delaware, and Delaware State Climatologist
9:10am
SESSION I. Mid-Atlantic Coastal Flooding Research and Analysis
Storm Surge Forecasting in the Middle Atlantic Bight: Review and Prospects

(pdf)

William Boicourt, Professor, University of Maryland Center for Environmental Science

Hydrodynamic Modeling in NOAA's National Ocean Service in Support of Operational Forecast System Development and Storm Surge Forecasting

(pdf)

Ed Myers, NOAA NOS Coast Survey Development Laboratory

Modeling and Mapping Coastal Flood Risk in the Mid-Atlantic

(pdf)

Christine Estes Worley, Senior Project Manager, AECOM/RAMPP, a FEMA Region III Mapping Partner

North Atlantic Coast Comprehensive Study: Resilient Adaptation to Identifying Increasing Risk

(pdf)

J. Bailey Smith, Regional Technical Specialist, National Planning Center for Coastal Storm Risk Management, U.S. Army Corps of Engineers

10:50am
Break
11:00am
Breakout Group Discussion (Session I)
11:45am
Lunch and Invited Speaker
From the Extreme to the Mean: The Effects of Sea-Level Rise on Coastal Flooding

(pdf)

William Sweet, Oceanographer, NOAA Center for Operational Oceanographic Products and Services

1:00pm
SESSION II. Mid-Atlantic Coastal Flood Monitoring and Early Warning System Initiatives
USGS SWaTH Network - Rapidly Deployed Sensor Networks

(pdf)

Mark Nardi, Geographer, U.S. Geological Survey, MD-DE-DC Water Science Center

High-resolution Overland Inundation Forecasting for the Issuance of Storm Surge Warnings

(pdf)

Thomas Herrington, Research Professor, Department of Civil, Environmental & Ocean Engineering, Stevens Institute of Technology

The Delaware Coastal Flood Monitoring System

(pdf)

John Callahan, Research Scientist, Delaware Geological Survey, University of Delaware

NWS Advisory/Warning System and Data Used for Coastal Flood Advisories

(pdf)

Dean Iovino, Coastal Flooding Focal Point, NOAA National Weather Service WFO Mt. Holly, New Jersey

2:40pm
Break
3:00pm
Breakout Group Discussion (Session II)
3:45pm
SESSION III. Moving Forward - MACRI Collaborations
Facilitated Group Discussion

(pdf)

Caroline Massey, Assistant Director for Management Operations, NASA Wallops

4:30pm
Adjourn